Golf d'Opio Valbonne proshop
The Golf d'Opio Valbonne proshop is located on the Opio Valbonne Golf Resort in a modern building opened in 2015.
The golf club's friendly staff are happy to provide help and advice all year round. In our proshop you will find golf clothing, equipment and accessories, along with items sporting the golf club's logo.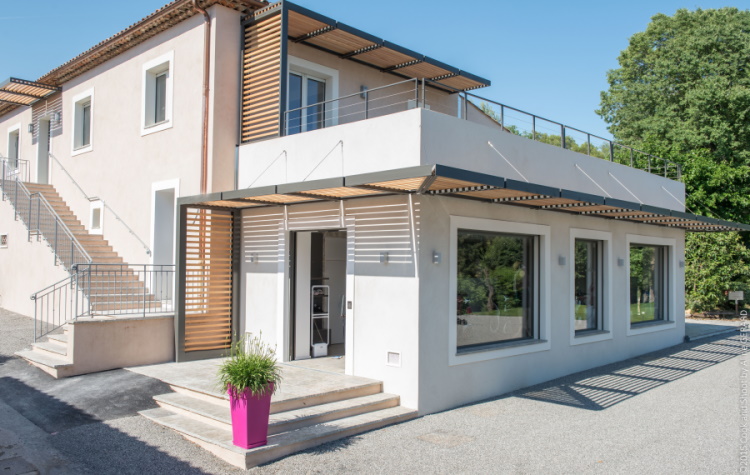 Cédric, Saïda, Caroline and Claire are on hand to show you the branded clothing in our shop (including FootJoy, Röhnisch and Ecco), along with the many accessories and other golf items.
Whether you're a golfer or a non-golfer, our team can point you in the right direction!
You'll find plenty of choice (technical jackets and T-shirts, polo shirts, trousers, shoes, etc.) in the latest collections from brands like FootJoy, Ecco, Röhnisch, Puma and Under Armour.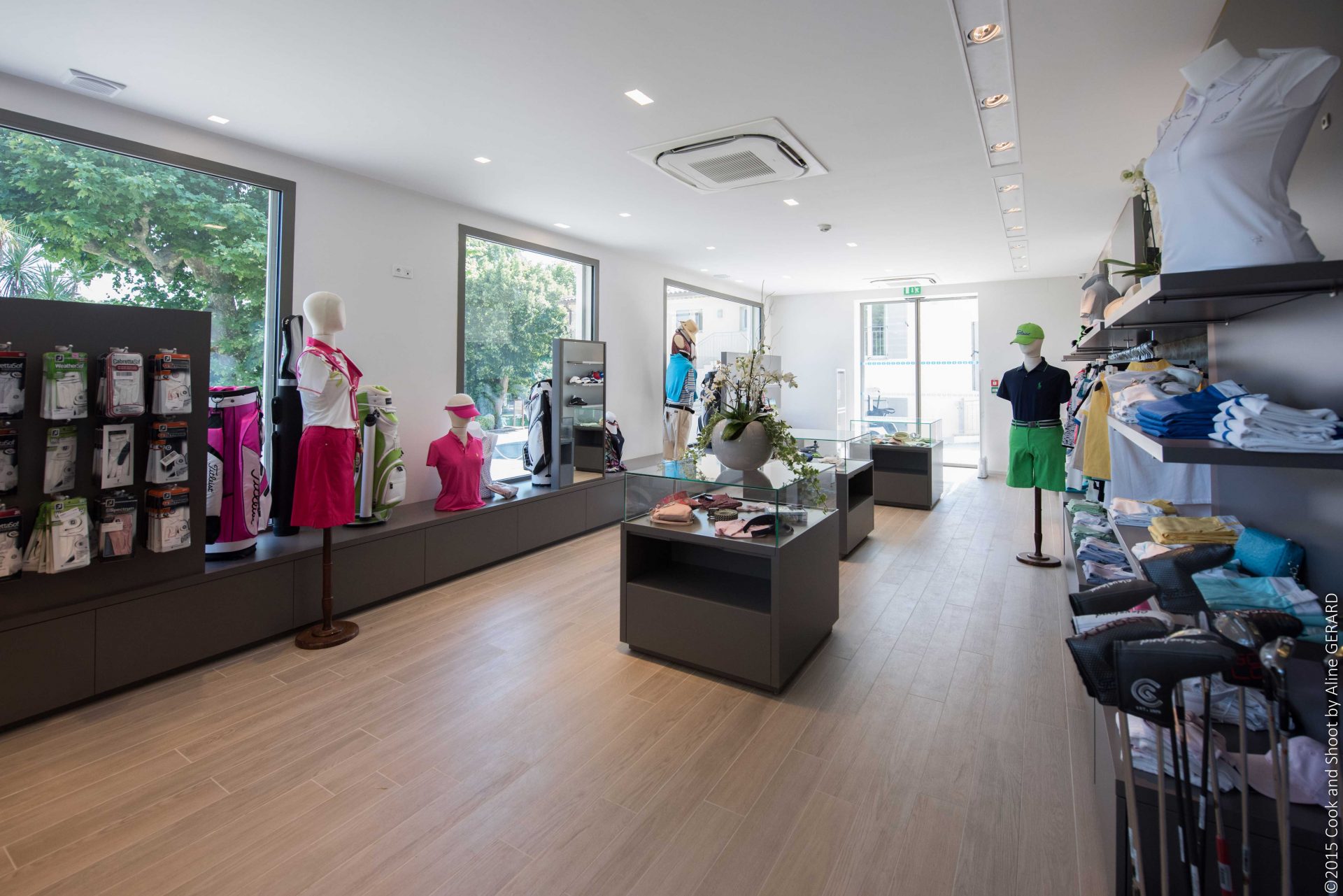 We also offer a large selection of Golf d'Opio Valbonne branded products, including polo shirts, sweaters, caps, towels and balls with the logo.