Come and try our colourful, flavoursome cuisine
This bright and welcoming brasserie is part of the 4-star La Bégude hotel in Opio on the Côte d'Azur. It offers Mediterranean-inspired cuisine full of flavour and colour.
Enjoy an afternoon drink on the sunny terrace with your friends or family.
In the evening, the chef will take you on a culinary journey around the world, as you admire the stunning, panoramic view of the golf course.
In summer, you can also visit the pool deck at any time of day.
La Bégude: where heightened senses and extraordinary food lead to true happiness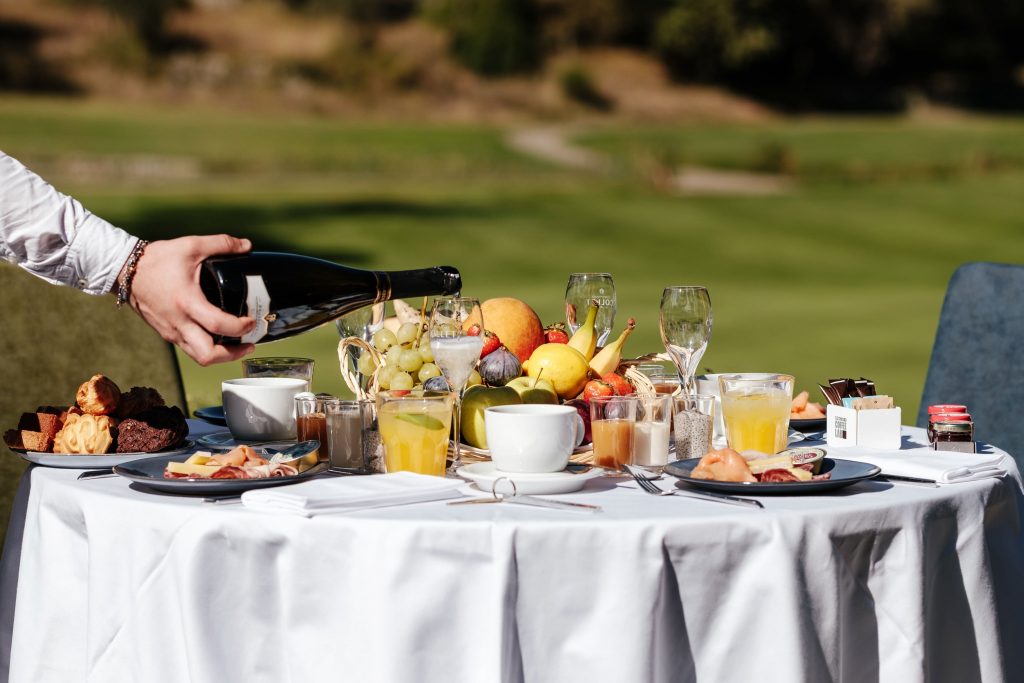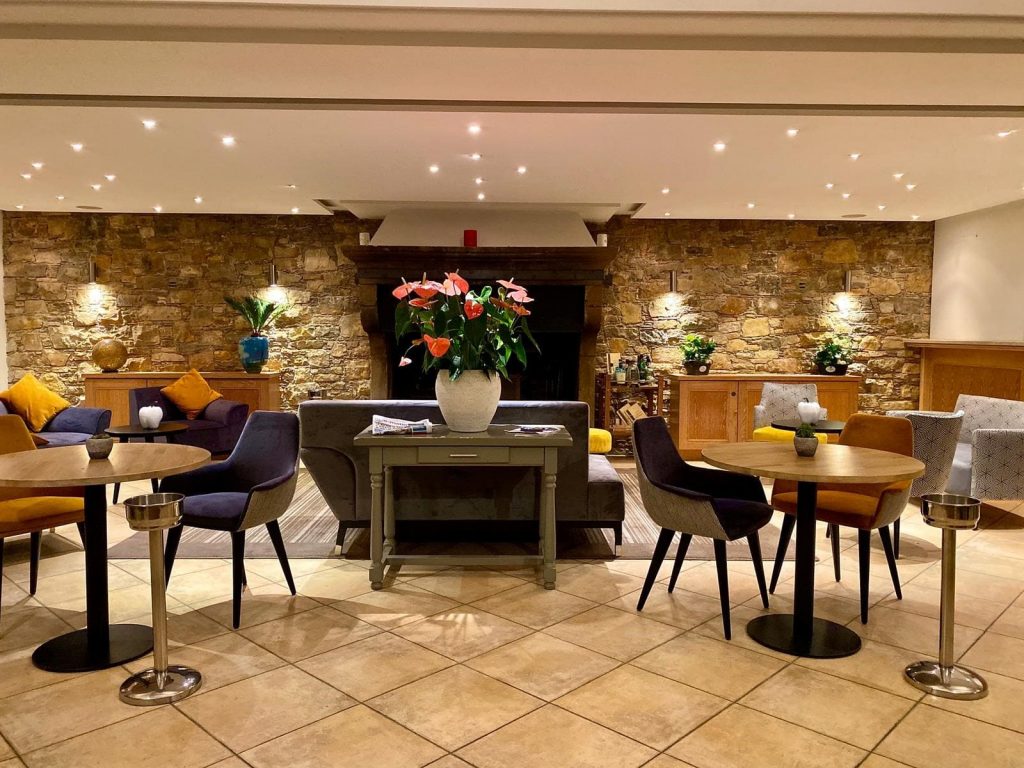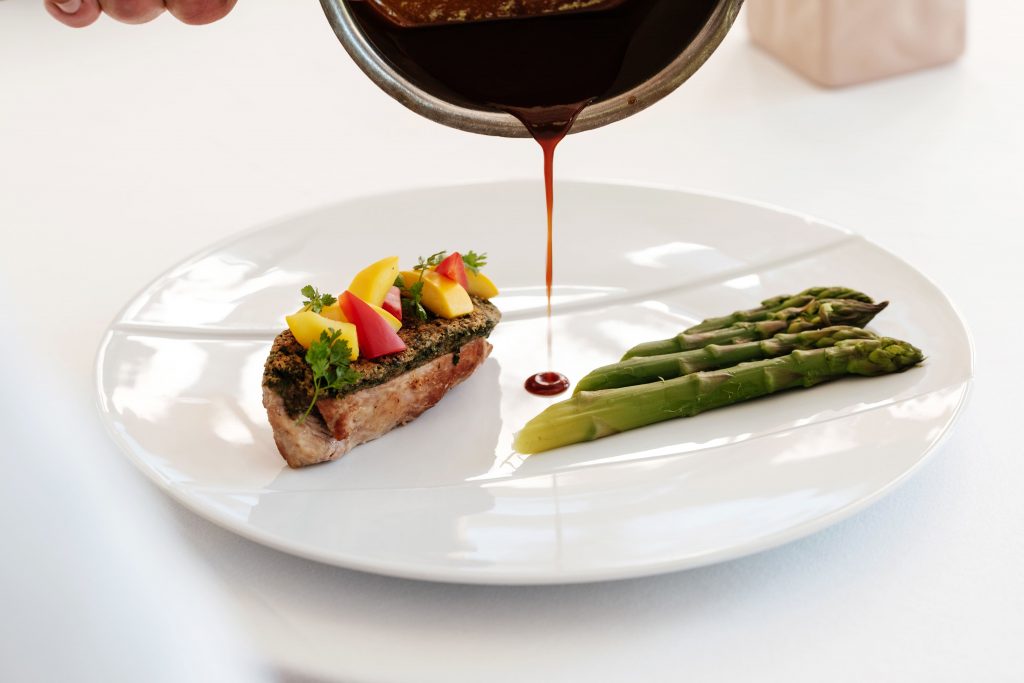 As you enter the restaurant, let your senses awaken and be your guide…
Smell… a rich, aromatic sauce made from the finest ingredients
Sight… a dish whose colours and shapes transform it into a work of art
Touch… your tongue experiencing the textures and freshness of our food
Taste… discovering new flavours for the first time
Hearing… the crisp sound of that first mouthwatering bite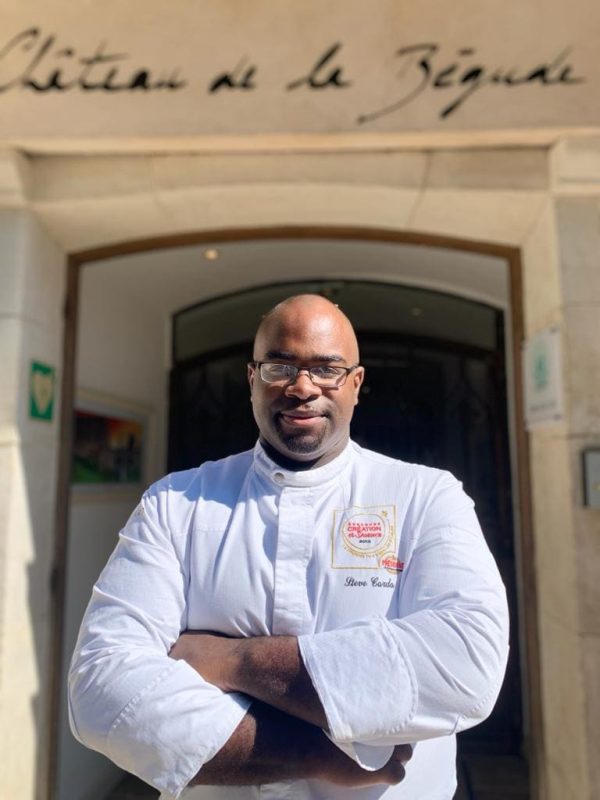 Steve Carda was born and grew up in Paris. A true foodie, his passion for cooking started at a very young age, shaping his career path and his destiny: to become a chef!
He started his culinary journey working for some of the finest establishments in Paris, then moved on to Hôtel Belles Rives on the Côte d'Azure in 2013 to join Mr Yoric Tieche, who he'd met a few years earlier. The next four years proved to be very rewarding. They then worked together for two more years at the Four Seasons in Saint-Jean-Cap-Ferrat.
Drawing on his travel experiences in countries like Thailand, Japan and Egypt, Chef Carda then took up residence in Château de la Bégude to add his magic to regional produce from the Côte d'Azur.
"I use my knowledge and experience to try to offer dishes of an exceptionally high quality, working in close collaboration with local producers and suppliers. My style is innovative and classic, taking French cuisine and adding flavours from here and there," Steve explains.
"Steve is a leader with a great personality who constantly strives for excellence," explains Mr Godin, Manager of Château de la Bégude. "Our aim is to obtain a 'Bib Gourmand' and I have every confidence that Chef Steve will do all he can to make this happen."
Brasserie La Bégude restaurant is open every day for lunch from 12 pm to 3 pm and for dinner from 7 pm to 9.30 pm.