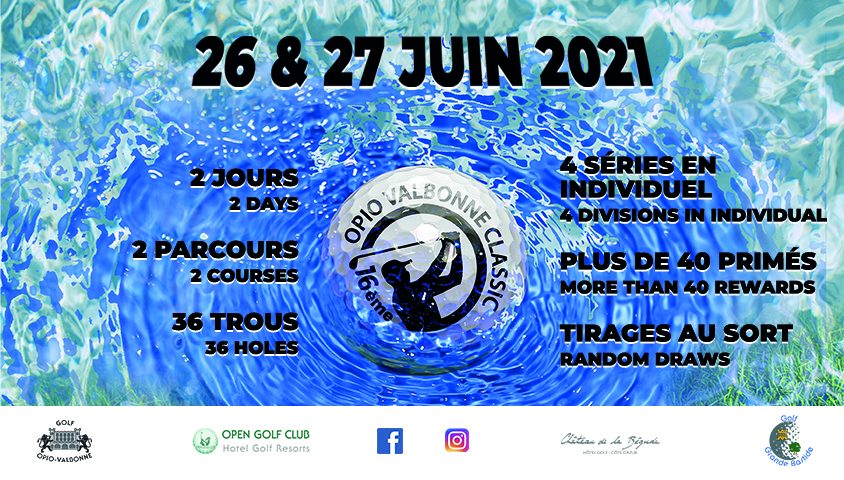 OPIO VALBONNE CLASSIC 16th EDITION
The Opio Valbonne Classic, or the OPV Classic for the insiders, is the signature tounement of the Opio Valbonne Golf Resort ( including Opio Valbonne and Grande Bastide golf courses and the Hotel / Restaurant of Le Château de la Bégude as well).
This annual tournament signals the arrival of the sun by occupying the first weekend of Summer. Easily identifiable as THE essential Classic of the Côte D'Azur, this tournement, open to all in Grand Prix format, in Individual Stableford, will give the opportunity to all participants to enjoy, for two days, the 36 holes of hour two courses!
A prize-giving cocktail, around the Resort's swimming pool will close this competitive weekend and reward the best players of the tournament.
Thanks to the many partners of this competition, many generous prizes will be awarded! More than 40 winners not to mention the traditional random draws!
An event not to be missed, so… SAVE THE DATE!
INFORMATIONS AND REGISTRATIONS
You will be notified of the registration openings in a few weeks under cover of regulatory and Federal announcements to come.
See you soon on our courses!